Links
IMPORTANT INFORMATION re. CRGV (aka "Alabama Rot") - click here to download.


CLICK HERE to download the Carolake New To Showing Guide for new exhibitors.


It is now possible to buy Carolake branded clothing and dog accessories, please click on the logo for more details: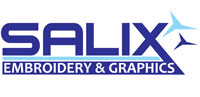 Calarose Golden Retrievers - Carolake Just Speak Softly at Calarose and Carolake Made In Heaven

Goldenmajko Golden Retrievers - Carolake Make Believe

Stanroph Golden Retrievers

Xanthos Golden Retrievers

Willowlawn Golden Retrievers

Panchrysia Golden Retrievers

The Kennel Club

The Golden Retriever Club

Golden Retriever Breed Council

New Forest Dog Owners Group

Lesley Pyke Glass Engraver
2022 Carolake Golden Retrievers
No material on this website may be reproduced in whole or in part by any means, mechanical, electronic, or otherwise.