Carolake Quickstep and Carolake Question Of Time

Pl Ch and Dt VDH Ch Carolake Make Believe ex Carolake Love And Kisses JW ShCM
DOB 3rd July 2014
Carolake Quickstep Hips 3:4. Elbows 0:0 - Tested Clear for PRA_1 and PRA_2 Carolake Question Of Time Hips 4:4. Elbows 1:0 - Tested Clear for PRA_1 and PRA_2
Both Alice and Summer did well in the ring – although lightly shown. They both had litters in 2017 – Alice was mated to Rosinante Loverboy At Tannadice (Dax) and as those puppies went to their new homes Summer had her first litter to Palomas Pandemonium At Tannadice (Oakley). It was a busy time. In 2018 Alice had her second litter to Kalindra French Connexion Avec Roshinru (Jack). All the puppies were reared and went on to new homes. In 2020 Summer had her second litter during lockdown – they were a joy to raise and took our minds off the awful time that it was. Restrictions were slowly lifting and owners were allowed to visit. Their show careers were curtailed by Bliss and then by Mimi. Happy at home I think both would have made wonderful picking up dogs but it was not to be. Both have now been spayed, going into old age without the worry of coming into season. They are still very bonded as sisters although Summer is the dominant one.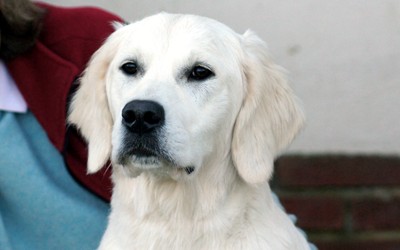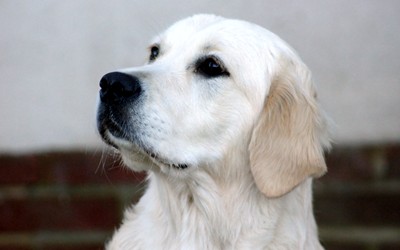 2022 Carolake Golden Retrievers
No material on this website may be reproduced in whole or in part by any means, mechanical, electronic, or otherwise.